"I'm all about hair!" says Maysoon Kattula, inventor of Klix hair Extensions.
With 18 years of experience she provides the best hair extensions.
Maysoon is grateful to have full filled her dream of working in New York City. Prive hair salon was where it all started, working with owner –stylist Laurent D, in the heart of Soho whose clients have included Gwyneth Paltrow, Uma Thurman and Sharon Stone. Working with Laurent for fashion week and applying extensions on models and actresses was her true inspiration behind the methodology and composition of Klix.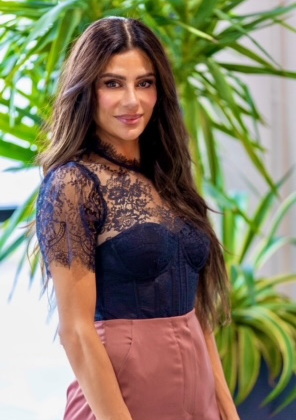 Artist + Stylist
Creator of Klix Extensions
Hair Treatments
Offers a wide variety of extensions for optimal blending and hair health
Whether you want big sexy hair or just in need of more, her goal is to provide you with the right type of method. Her custom designed hair extensions are as unique as you are.
She offers many types of extensions as well as many different application methods. During your complimentary consultation, she will determine the right extensions for your lifestyle
Millions of women have fine or thinning hair due to age, hereditary, chemical damage, female pattern baldness or other conditions, but whatever the situation, she can give you the full, luxurious hair you've always wanted. The options are endless.
Maysoon will precisely match your hair type, color and texture even if your hair is extremely thin or sparse in areas, your addition will make it appear naturally thick and full. She can transform an unsatisfactory hair cut into a great one, without waiting for your hair to grow out. Using specific methods, you can add highlights and/or lowlights without a chemical process.
All methods are used with the highest quality 100% human hair so you can style it anyway you want. Extensions are ideal for active lifestyles because they act just like your own hair.
With plenty of inventory always on hand, she also offers same day services. Schedule your complimentary consultation today.