As owner of the Beauty Collective, Cara is responsible for the beautiful interior of the salon, as well as the gathering of these talented individuals all in one place.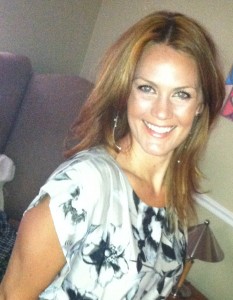 As a colorist and stylist herself, she is well versed in helping you achieve your best look, and in bringing the Beauty Collective together she has achieved, in a single location, an elegant and serene spot to get your gorgeous on!
In the beginning of her career, Cara was very fortunate to train under some of the most talented and creative stylist in the Detroit area.. Through the years, she have continuously been inspired and motivated. She has furthered her education as a Colorist with Loreal and Redken and with additional training in New York with Bumble & Bumble, in L.A., California with Sebastian, cutting classes with John Sahag, as well as traveling to Chicago and Toronto for seminars… The challenge and dedication throughout her career has been recognized in both Allure (top professional in Detroit, MI.) and Style Magazine ( best colorist in Detroit MI.)., This is a vindication of her talent, passion, and enthusiasm for the industry. As a professional and business owner of Beauty Collective, Cara's goal is to nurture a creative environment that will be a satisfying and enriching experience for both client and stylist.. With ambition and passion, She has achieved her goals and will continue to do so.